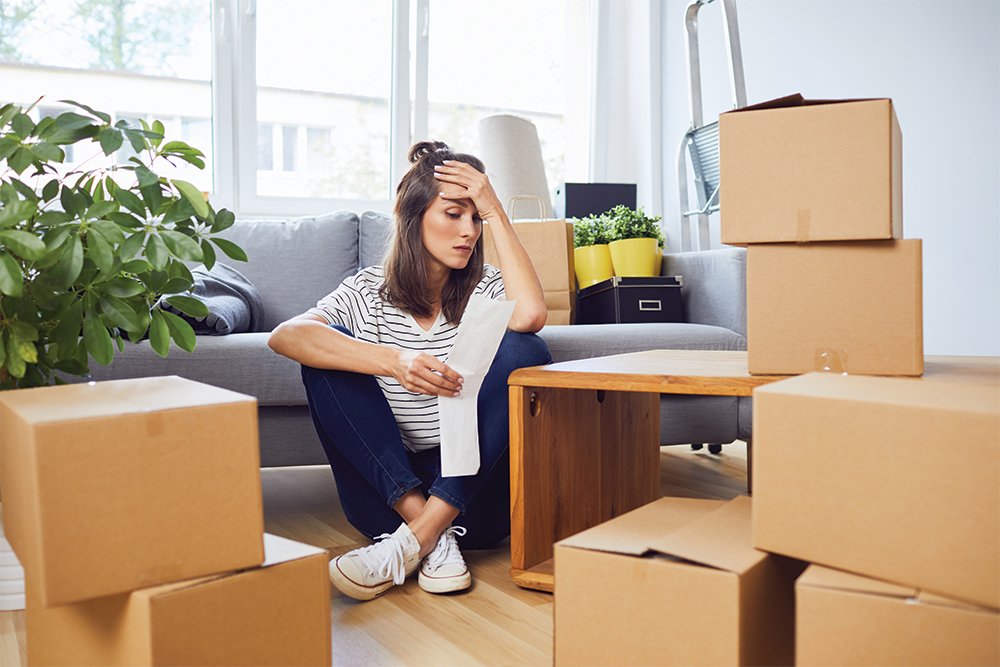 1. Failing to make a budget
If you don't set a realistic budget for your move, money can soon get eaten up in moving costs and you won't have an idea it is spiraling out of control as you never set a budget. The first step to setting a realistic budget is to get 3 quotes from leading removals companies, this should give you a good idea of what your budget should be.
2. Forgetting to transfer your utilities
Forgetting to transfer your utilities is one of the most common mistakes believe it or not. You get to your new home, go to switch on a light and nothing! Make sure you arrange to transfer your utilities a few days before you move so that it is not forgotten. Utilities can include water, gas, electricity, phone and cable TV.
3. Leaving quick packing tasks for the moving day
The easiest way to make sure that everything runs to plan is to make sure every task is done by the move day. Yes it can be tempting to leave a few little tasks for the move day but this will just add to the stress on the big day if any little unexpected tasks come up.
4. Failing to get more than one quote
You should get AT LEAST three written quotes when it comes to finding a removals company. This way not only do you get a good average price, you get to meet the companies who will be moving your belongings and make sure you like the way they interact with you.
5. Packing stuff without sorting it
Moving is a great opportunity to sort through all your stuff as you have to get it all out anyway. So be ruthless and get rid of stuff you no longer need or use. What is the point paying to transport items that will just be going back into the cupboard and never used again for another number of years.
6. Not filling all the space inside your boxes
Don't risk breaking your belongings that you will not be able to replace. All the space inside of your boxes should be filled, this stops your items moving about and reduces the risk of any breakages happening. Fill any empty spaces in your boxes with newspaper, bubble wrap or old cloths.
7. Assuming renting a van is the easy option
Renting a van and doing the move yourself including the packing and unpacking can save you some money but it is not as easy as you think. First, estimating the size of the van can be hard and many completely under estimate the size of the van they need. Secondly, if your not used to packing a van correctly, you can struggle to get all your goods in but also packing it in away that none of your belongings will get damaged. Lastly, you will most probably not have all the moving equipment that a professional removals company will have that stops your goods getting damaged while in transit.
8. Not labeling the outside of boxes
Having a bunch of boxes which you have no idea what is in them and what room they are for can make the unpacking process are a lot harder than it needs to be and more time consuming. All boxes should be labelled with what is inside them, what room they are for and also how they should be handled. Always make sure any boxes that contain breakables inside are clearly marked.
9. Not packing a moving survival kit
The move in day and the first night can be a busy time and most of your stuff will be boxed up and not easily accessible. To make sure you have everything you need in easy reach make sure you pack a moving survival kit! Moving survival kit essentials can include scissors, first aid kit, tea and coffee, food for the first night, toilet paper and also any medication that anyone in the family maybe on.
10. Forgetting about your pets
With all the focus being on moving your belongings sometime we can forget about our pets. Make sure you have a plan on how you will be moving your pet and have some treats and perhaps their toy or favorite blanket to make them feel comfortable in their new home. If you moving to quite far you also need to remember to change vets.
Want some more advice on how to move your belongings?
Our team of house removals specialists are happy to answer any enquiries you have about moving. Call our team on 01745 770555 to start your moving journey.