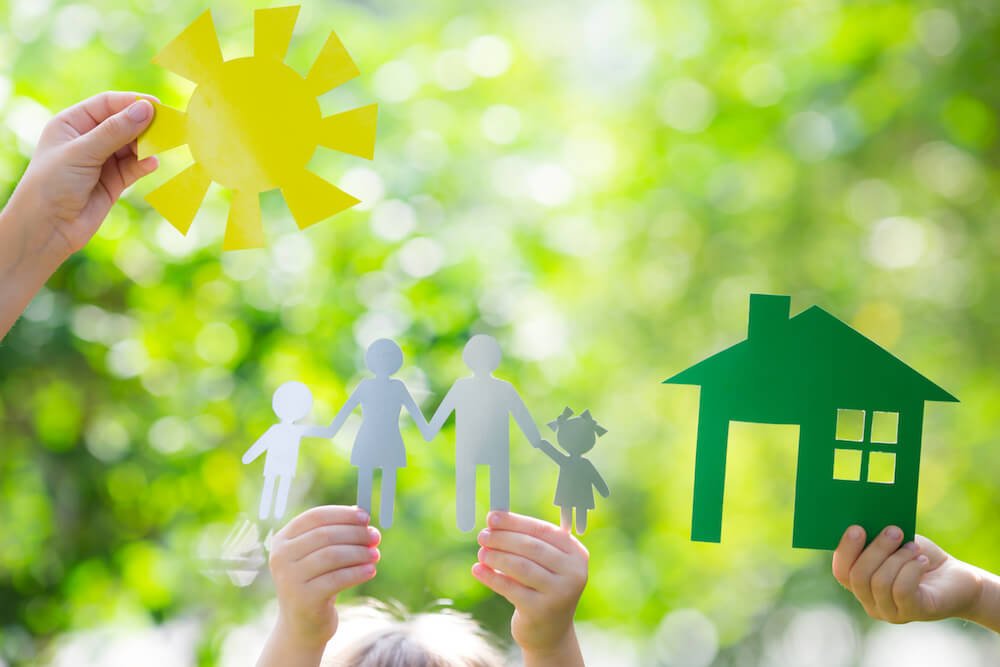 Firstly there are clear benefits to moving house in the summer, hopefully if the weather is on your side, you don't have to deal with the bitterly cold winds, pouring rain and miserable weather while you're trying to move your stuff and organise every other part of your move. However it can be a very busy time of the year for removals, so both budgeting and making sure you plan your move well in advance are very important. This moves us onto our first tip . .
1. Watch your budget
Summer is the most popular time of the year to move and trust us, if you have ever had to move house in the freezing cold temperature of winter then you would know why most people choose to move in the sunny summer season. Generally speaking moving is more expensive in the summer as good removals companies are usually very busy and you won't be able to get a good deal on price as they won't be as open to offer discounted rates at their peak time for work. If you are unsure on how to find a good removals company take a read of How to Choose a Good Removals Company
2. Avoid the weekends
Weekends are a busy time in the summer, people are out and about enjoying the summer making the roads busy and a lot of people choose to move at the weekends when they are off work so it can be harder to find availability as well. If you can manage to schedule your move day for a weekday the roads are quieter so your move will go quicker and there is less likelyhood off delays.
3. Let the experts to it
There is nothing worse than doing something that is hard physical work and when you have no idea what you're doing . . except doing that in hot weather, you can soon reach boiling point when that sofa won't fit through the door and next minute you have ripped all the back. Take the stress out of your move in the summer and let a professional removals company do the hard work. A good removals company are well experienced at moving during the summer months, as long as they are supplied with cool drinks, they will be more than happy dealing with your whole move in the hot summer days.
If you do choose to do the move yourself try and stay in the shade when packing, avoid lifting incorrectly and over exerting yourself and keep a fan handy to keep yourself cool.
4. Sell your unwanted stuff
Summer is the best time to sell any unwanted stuff that you never use instead of moving it to your new home. Take advantage of the nice weather and head to your local car boot with the belongings you no longer want. Car boots are a popular place in the summer and are a lot busier than in the winter so you are more likely to sell your unwanted stuff, make a few pounds and save on the cost of moving them.
5. Stay cool and hydrated
Even though we never get enough sun and heat in North Wales some of the days in the summer months can be really hot and it is important to keep yourself cool and hydrated while you are busy moving house. We all know the importance of drinking water but it is even more crucial that you keep well hydrated while you will be busy packing belongings and rushing around organising every part of your house move. Also offering glasses of water goes a long way to your movers if they are working hard moving your belongings in the heat.
Make sure you wear sun screen as well, when you're busy running around you can forget how much you're out in the sun and you certainly don't want sunburn on move day! Hats and sunglasses are also handy accessories if the sun has decided to show itself.
On the big move day, if the sun is beaming down, make sure you wear light-weight clothing that breathes and keeps you as cool as possible, it's going to be a busy day and you do not want to be overheating.
If you're moving house in the summer and are looking for a reliable moving company in North Wales call our team on 01745 770555.
Need more advice on how to move in the summer?
Looking to move house in the summer? Call our team on 01745 770555 or head to our quotation page to get a free removals quote.