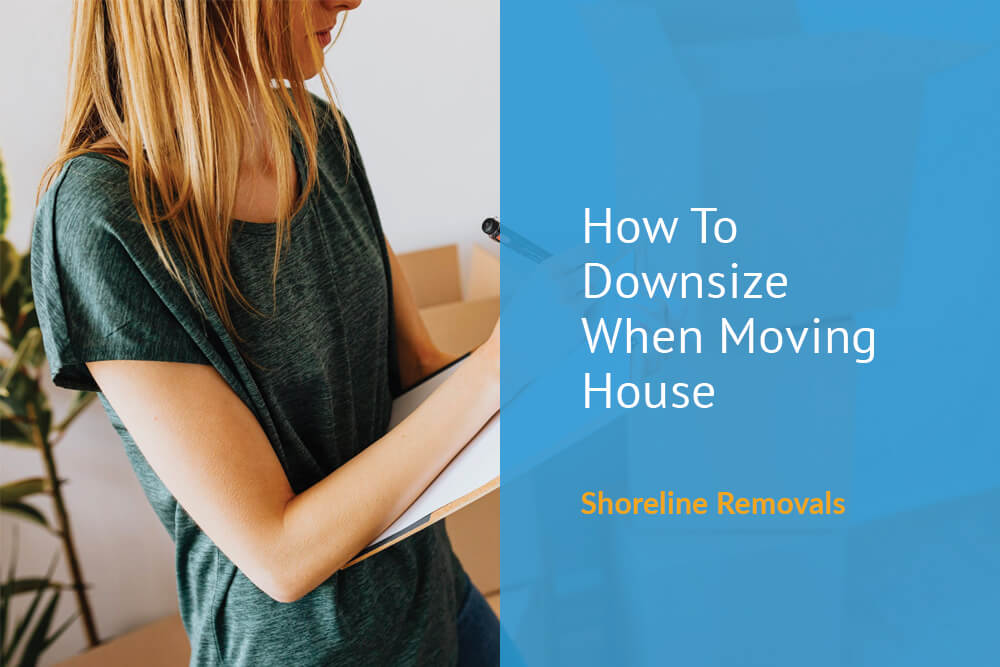 Downsizing your house is a big decision and one that can be stressful. At Shoreline Removals we have helped hundreds of customers with the downsizing of their house, because of this we have put together a guide to help explain how to do downsize in the most efficient way.
The main reasons to downsize
A smaller home will require less money to run every month, your electricity, water and gas bills are all likely to decrease leaving you with even more money to spend in other places.
Downsizing allows you to have a big sort out of the stuff you don't want/need anymore making your new home clutter free.
Downsizing gives you less responsibilities. Not only will your living costs generally decrease but the house should need less maintenace meaning there will be less cleaning and chores around the house allowing you to sit down, relax and enjoy your new home.
Restarting a new part of your life is a major reason to downsize, when you downsize it allwos you to enjoy yourself and your family in a new and exiting home.
Prepare to downsize
A good way to start preparing when downsizing your home is to plan 3 months ahead of time before you actually move so you are ready. You should measure your rooms in your old home and compare them to the rooms in your new home so you know what belongings will fit and what ones you will have to sell or get rid of. Also, check what storage is available in your new home and how much you will be able to fit in the house, this helps you know exactly how much stuff you can take and store. Prepare yourself ready for the move in advance so that you can try and relax and not stress too much on move day as there will be lots going on.

Divide belongings into groups
Dividing your belongings into groups is a really great tip for downsizing! One group should consist of things that are essential to you which you know you must take to your new house. The other group of stuff is belongings you could live without, you then have to decide if it's worth the extra space in your new house and the money to pay for a removal company to move it. You may also find our blog on Top Tips For Decluttering Your Home When You Are Moving a useful read if you are downsizing and trying to declutter.
Make a list
Make a list of what you are getting rid of and what you are keeping when you are moving your stuff around so you don't lose track of what is going on, it is quite easy to forget what you were getting rid of and then decide to keep it anyway. Creating a list also allows you to determine if anything has been lost during the moving process as mistakes can happen.
Sell belongings you don't need
Now you know the stuff you are not keeping you can put them up for sale or get rid of them at the local tip or charity shop. Remember it can take some time for belongings to sell so make sure you put them for sale a few weeks or months prior to your move to give them enough time to sell.
Free removals quote and advice
If you're downsizing your house and are looking for a reliable removal company in North Wales that covers all of North Wales and the North West call our team today on 01745 770555.