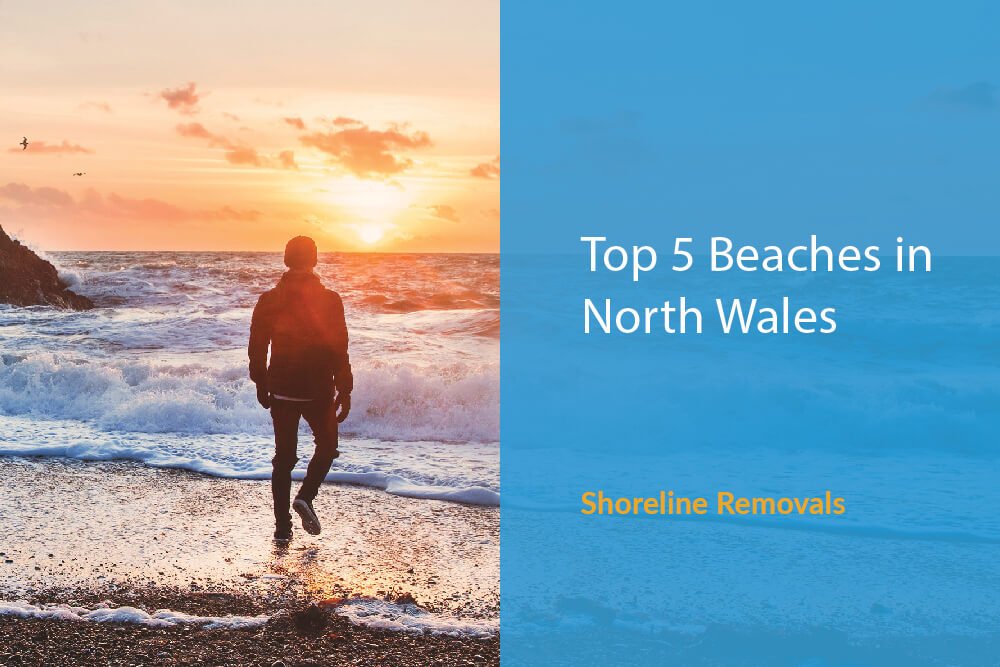 When you are lucky enough to be in North Wales one thing that truly makes it shine is its Beaches. Whether you are a resident of North Wales or planning on being so, there is always more to discover here. There is an abundance of beautiful beaches spread across the coastline of North Wales so it will not come as a surprise that it'll take a while to find the best ones. To save you time and give you more time on the beach here is a list of what we believe to some of the best beaches in North Wales.
Abersoch
Located on the south coast of the Llyn Peninsula the Abersoch beach is one of the most picturesque beaches you will find. With its internationally recognised sailing waters it is perfect for boat lovers. In fact this is a beach perfect for all water lovers because it has become very popular for its watersports. Abersoch boats the beauty of the instantly recognisable brightly coloured beach huts sitting at the top of the beach and really helps to deliver on the iconic beach image. Abersoch is also home to 2018's Welsh Golf Course of the Year so if beaches aren't your cup of tea then having 18 holes with gorgeous coastal views is still a great way to spend the day.
Barmouth
You can find Barmouth beach, Southern Snowdonia's most popular beachside resort, at the mouth of the Mawddach estuary and Cardigan Bay. If you aren't a fan of big crowds that are often found at popular locations you can put your mind at rest because this Barmouth has miles of unbroken beaches so you won't be feeling too claustrophobic and there'll be plenty of room to spread out. This isn't your everyday beach though. Here you have sand, sea and mountains. The stunning beach in front of the mountain backdrop is something that you can only appreciate when you are seeing it with your own two eyes.
Llandudno
The coastal town of Llandudno can be found on a peninsula just north of Conwy and shows off the beauty of both nature and man. Along the stretch of beach you will see the victorian architecture which really makes this seaside resort so special. You certainly aren't going to run out of things to here. There are plenty of cafes and amusements along the promenade and at the end there is a beautiful pier which will be able to give you a new perspective of Llandudno. All these things combined are why people keep coming to this amazing place.
Porth Lago
Port Lago perfectly epitomizes the term 'hidden gem'. This beach is definitely not in a tourist heavy area so if you are up for a little bit of an adventure then look no further because this is best place for you. Once you have driven through a farmyard and a campsite then scrambled down the sand dunes you will have reached your destination. Wild camping is even permitted here so after a long day at down at the beach you can finish your trip the right way, by sleeping out under the stars and if you're capable you could even catch your dinner as the nearby rocks make the perfect base for fishing.
Beaumaris
Being one of Anglesey's most post popular towns Beaumaris unquestionably comes with a charming beach to go with it. This beach has a little something for everyone so if it's a family day out you're looking for this would be perfect. From this beach you get to look over at North Wales from the bottom of Anglesey and if you want an even better view you can have a look from the end of the pier. From the pier you can also have a boat trip to the nearby Puffin Island which is just a short ride from Beaumaris.
Thinking of moving near a beach?
If you and your family are planning a move to the beach life in North Wales call our team on 01745 770555 for a free removals quote.