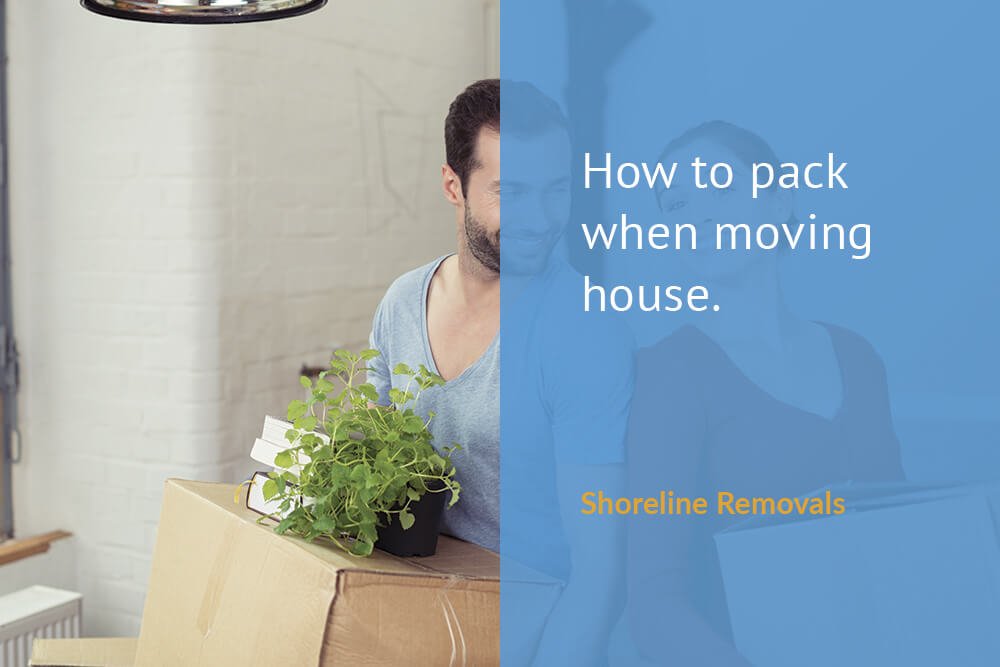 Everyone gets excited to move and have a fresh start but many people don't know how to correctly pack and move their possessions in the easiest way. We have put together a short guide on how to pack your belongings when you are moving house.
Prepare your packing materials
If you are packing everything yourself you should get everything ready and prepared so that you have all the equipment you need ready to make packing as easy as possible.
The main packing materials you will need are:
Boxes (different sizes)
Tape
Bubble wrap
A range of box sizes
You will need a range of different sized boxes so that you can fit in all your different items. You must make sure you stack your boxes properly as well. Incorrectly stacked boxes can cause damage to your valuable items. Place the largest and heaviest boxes on the bottom and the pile and stack the smallest and lightest ones at the top, you should also put the breakables in a separate pile to prevent them from getting damaged.
TIP – If you want to save some money use old boxes, but check if they can hold the weight of whatever you are putting inside of them.
Quick step by step guide on how to pack when moving
There are a number of different ways to prepare and pack when moving to your new home, below is our quick guide on how to pack:
Prepare your boxes for the room you are going to pack and have them put together ready to pack with your belongings.
Start with the rooms you use least in your house, so no boxes get in your way, for example, your loft.
Get rid of old belongings you don't use and don't need anymore so there is more storage in your new home for your new things, if you don't want to waste stuff you can donate them to a charity. We have written a helpful blog on how to Declutter Your Home When You Are Moving.
Make a list and document what you are going to do and how you are going to pack your stuff so that you can make sure you're organised.
Don't pack all the rooms at the same time as your house may become a confusing mess. You should pack one room at a time and organise what you are packing, label the boxes so that at your new house you can put the boxes into the correct rooms and unpack them easily.
Keep all your valuables in one box so you don't lose them.
TIP – When packing clothes, roll them as this not only keeps them tidy but also helps pack them nice and snug so you can fit more in the boxes.
What to do on move day
Pack any last possessions that you need until move day, make sure they are all labelled and ready before they leave your house so that when you get to your new house you get these unpacked straight away.
Remember, let the movers do the lifting as they are the professionals and this lessens the risk of anything getting damaged. You may find this blog really helpful if you are moving Top 10 Tips For Moving House
Free removals quote and advice
If you're moving house and are looking for a reliable removal company in North Wales that covers all of North Wales and the North West call our team on 01745 770555.